What can I do at a Christian Science Reading Room?
Christian Science Reading Rooms are located in many towns and cities around the world and are open to anyone who wants to learn more about Christian Science, including its Discoverer and Founder, Mary Baker Eddy. You can ask questions, read, study, and participate in some online activities. You can also purchase the Bible, Science and Health with Key to the Scriptures and other books by Mrs. Eddy, Christian Science magazines, and more. You'll enjoy a peaceful atmosphere for your spiritual discovery. Find a Reading Room near you HERE.
Our Hours

Sunday: 10:00 am – 10:30 am, 11:30 am – 11:45 am
Tuesday: 10:30 am – 4:00 pm
Wednesday: 7:00 pm – 7:30 pm
Thursday: 10:30 am – 4:00 pm

We are located inside the church, 1205 Pandora Avenue at Chambers Street.  We have free parking in the parking lot adjacent to our church. Please park on the church side of the lot. 

Click HERE for a map of our location.
Featured Products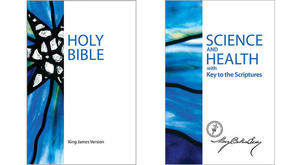 Mary Baker Eddy wrote Science and Health with Key to the Scriptures to give to the world the practical system of Christian healing she discovered in the Bible. It is available in 18 languages. Read Science and Health »
The Bible is central to the study and practice of Christian Science and its system of healing.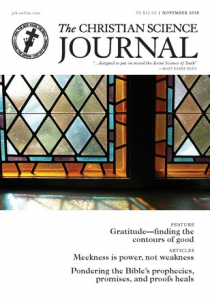 The Christian Science Journal contains instructive articles and verified reports of Christian healing, to help you understand the divine Principle, and apply the practice, of Christian Science. Our price $12.00  Learn more
Christian Science Sentinel has articles, editorials, and firsthand accounts of healing show in practical terms how Christian Science can bring healing to any situation. Our price $4.00 Learn more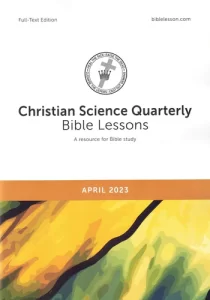 Christian Science Quarterly Bible Lessons (Full-Text Edition) a daily resource for comfort, support and inspiration. The Full-Text Edition contains the complete text of each week's Bible Lesson from the Christian Science Quarterly, including the Golden Text, Responsive Reading, and all of the citations from the Bible and Science and Health. Our price $16.00 Learn more.  We have printed copies of the Digital Edition of the Bible Lesson together with the Bible Lens for sale at $4.00 each.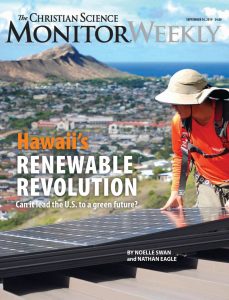 The Christian Science Monitor this 7 times Pulitzer Prize winner for journalism, is a news weekly that confronts today's complex and changing world and imparts understanding with insight, intelligence, and integrity. Our price $4.00  Learn more