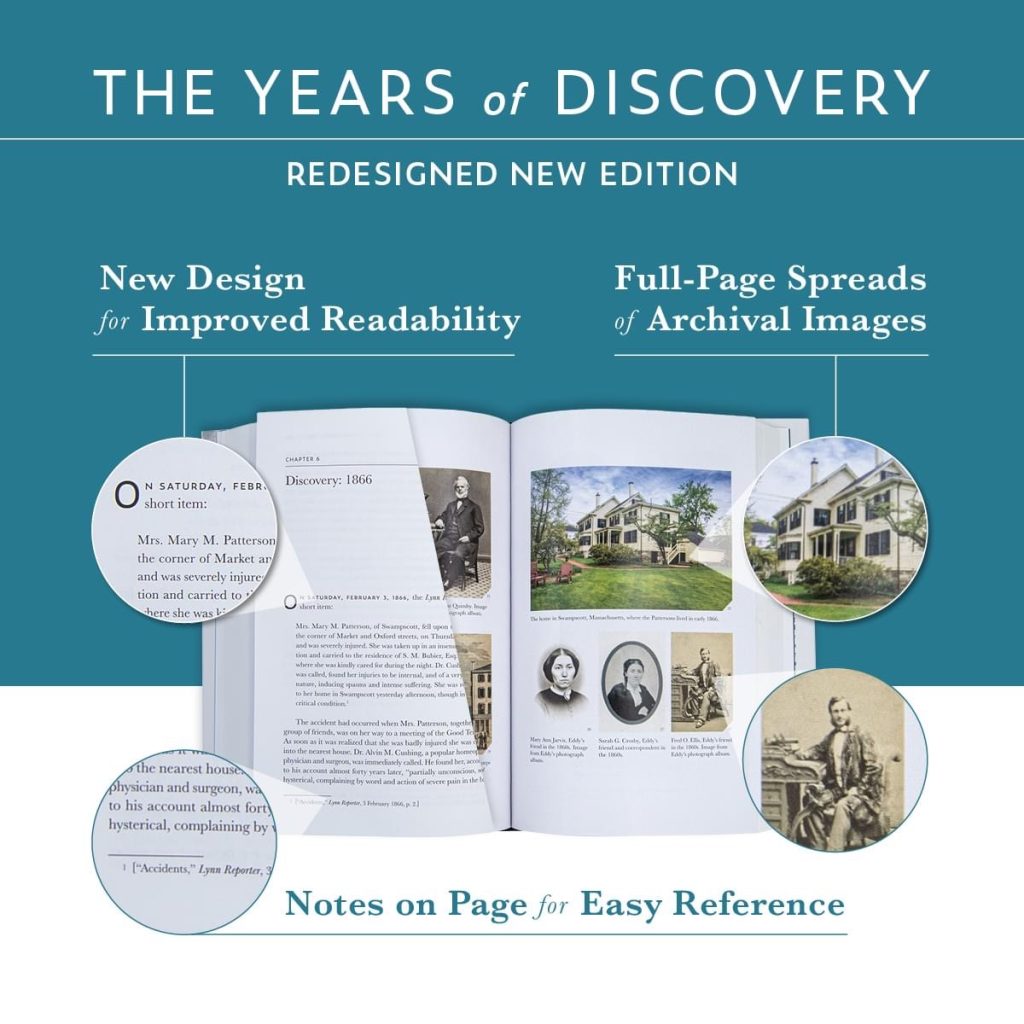 In stock now! A new edition of the first volume of Mary Baker Eddy, The Years of Discovery. This first entry in Robert Peel's three-volume biography features:
🔹 Improved readability and ease of use
🔹 References updated and corroborated
🔹 Footnotes rather than endnotes
🔹 New foreword, chronological outline and Baker family tree, archival image plates, an index, and a complete bibliography.